The sights, sounds and smells of Ybor City have always been music to his ears. Today, Johnny Charro, who has been a musical institution and icon in Tampa for over 40 years, wants to share this music with the world.

"Ybor was such a special place," said Charro of his childhood home. He then stopped and contemplated what he said for a moment, looked around Carmine's Restaurant in Ybor City, stared out the giant windows of the sandwich shop onto Seventh Avenue, and corrected himself. "Ybor City IS and always has been a special place, and I want the world to know about it."

Along with lo­cal song writer and musical producer John Centinaro, Charro has produced the song, "Viva Ybor," which he believes captures the pure essence of what Ybor City is all about.

"It talks about the cafes, the people, the Latin flavor, the love in the air," said Charro. "It talks about what Ybor City is all about."
The song has enjoyed local success but Charro believes the song has potential to be a true break out hit. When he sings the song at local shows, the old and young alike get up and dance, which he said proves it has true potential.

"No matter their age, race or sex, when that song plays, everyone dances," he said. "I just feel if we can make the right music video and get it the air time it' deserves, it will only be a matter of time before everyone knows the song.

"I feel this song can be my greatest yet. I want my career's greatest accomplishment to be where it all began *- Ybor City."
The 65 year old Charro was born and raised in a tiny casita on the corner of Eighth Avenue and 16th Street. His father was a cigar maker, his mother a homemaker, and his passion was always music.

As a child he would stand outside the gates of the Cuban Club and on the sidewalk under the Ritz Theatre and listen to the great musicians performing inside, the ballroom dancing, the big bands, the soft jazz and the Latin beats.

"I even sat outside the Cuban Club and heard Ray Charles play," said Charro. "This was before he was the famous Ray Charles."

After school he would sit by his radio and listen to the popular musicians of the time Jerry Lee Lewis, Fats Domino and Elvis Presley, completely enamored with their music. He never took a single music lesson, but he would listen closely to the music on the radio and sit at his family's piano and do his best to copy the sound.

"I've never been a great instrumental musician, but I could keep up," said Charro. "My place was always as a singer. That was my real passion."
When Charro was 12 years old his parents moved to West Tampa, where Charro's musical career began to take shape. He put together a band and as a teenager was singing at small events at the local Moose
Tampa's surrounding communities such as Dade City and Mulberry. Wherever he could get a gig he traveled.

The more he traveled, the more popular he became. Soon, Charro was being booked on a regular basis and his musical career took off.

"I started playing the kind of stuff I liked - Neil Diamond, Elvis and Tom Jones," he said. "But as I played different venues and the years went on, I realized if I was going to survive in this business I needed to expand my repertoire.. When I did, things just got better."

Soon, he was being booked up and down the east*coast.

Marriage and family put a temporary halt on his career, though, as he couldn't stay on the road all week and raise his children. He stayed at home, working in the liquor industry, rarely performing. But the itch to perform became too great to scratch and after 12 years at home he decided it was time to return to the industry he loved.

"My wife told me if music is my passion then I need to pursue it," said Charro. "And that's where the roller coaster began."

He again began traveling the country, up and down the east coast, out west to Texas and north to Michigan.

He performed through the 60s, "survived" the disco era of the 70s and flourished in the 80s, before deciding to return home to Tampa where it all began.
"I had fun traveling the country and seeing everything I saw," said Charro. "But in the end, it's always great to be home. The road can wear you out. If you can survive in your own hometown week after week then you are a successful musician. I never became a huge



world renowned musician. I never got my big break, but when you put my name on a marquee here in Tampa I can still sell out. That means something to me. There are a lot of people in this world with a passion for music, but how many have been able to make a living as a musician for over 40 years?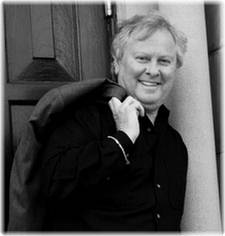 "I've been in this business long enough to know that a musician can't fool the public. If a song stinks, no matter how much publicity it gets, no one will like it I can honestly tell you "Viva Ybor' is a great song. We just need to get the word out about it."
"Maybe I never became rich and famous, but I consider my­self a success simply because I survived. A lot of people would have given up years ago. With music comes a lot of heartbreak."
And Charro has experienced his share of it.
Shortly after returning to the road his marriage ended. They tried to work through the long periods apart, but the lack of regular communication pulled the couple apart.
In the 1970s, a manager approached him about touring Las Vegas and performing on the Johnny Carson show. It would have been Charro's big break, but the manager passed away shortly thereafter before he ever booked one show for Charro.
When Tampa hosted the Super Bowl in 1984, Charro was approached about performing the National Anthem. Again, what would have been his big musical break instead turned to heart-break, as the NFL and television network vetoed the idea in a favor of using a nationally known performer.

At times, it even seemed as though his own management was against him, While still touring on a regular basis, Charro's agent often sent him to venues his style of music did not fit in. The crowd would be chanting for southern rock tunes or hard rock songs. Sometimes Charro and his band would win the crowd over, other times they would not.

So why has Charro continued to trek on year after year? One word:

"Women! The women keep me coming back," he joked. "No, honestly, it's the passion. You need passion to survive this business. It's not all about the talent. It's also about hard work, endurance and a never give up attitude. Without passion for this industry, you'll never last.

"As many downs as I've had, I've experienced 10 times as many highs," he said. "When I see the crowd dancing and having a great time that drives me to continue. When I sell out a venue, when I produce a new CD and it sells, when my name is on the marquee at the Italian Club and we sell 300 tickets at $ 100 a piece, all those things keep me coming back. Nothing tops that feeling Of knowing people are loving your music."

And people throughput Tampa Bay who hear "Viva Ybor," seem to be falling in love with the song. When John Centinaro brought the song to Charro for his thoughts, Charro knew they had a hit. Charro said he rewrote a few lines, his band came up with a "catchy Latin beat," and the song was born.

"I've been in this business long enough to know that a musician can't fool the public. If a song stinks, no matter how much publicity it gets, no one will like it. I can honestly tell you Viva Ybor' is a great song. We just need to get the word out about it.
"This song will tell the world what everyone in Tampa al­ready knows - that Ybor City is a special place. I may never have gotten my big break, but Ybor City can still get its big break. I just want to be apart of it"
For a sample of the song "Viva. Ybor," or for more information on Johnny Charro's CDs and upcoming shows, visit johnnycharro.com
---