About Johnny Charro & The Johnny Charro Dance Band . . .

---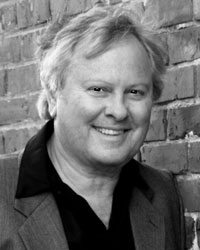 Johnny Charro is the dean of Tampa Bay nightlife. For more than 40 years, Charro has been entertaining audiences throughout the south, giving them the kind of musical selections conducive to dancing and high energy entertainment. Charro's musical roots are based in rhythm and blues and rock and roll, and is excellent in delivering ballads that touch the heart.
Charro is considered to be the premier entertainer in Tampa Bay. Audiences have followed Johnny from venue to venue, showing the dedication that has made him the most beloved act in Tampa Bay nightlife history.
Johnny has a very loyal following with fans following his band from club to club, always wanting more. His band consists of Roy Soto on the guitar, Angel Diaz at the keyboard and Lynn Burnette on the drums. They do amazing work with a wide variety of music including Rock & Roll, Oldies, Latin Music, Country, Soul, Contemporary, Easy Listening, and Current Popular Hits!
Johnny has delved into song writing as well, and has co written a tune with fellow Ybor friend John Centinarro, entitled "Viva Ybor". The song is being released on Akashic Records this summer. It is also being featured in the motion picture "Real Premonition". Charro is currently touring in support of the song, making appearances throughout the Tampa Bay area and central Florida.
Johnny is heading into the studio to wrap up his upcoming CD entitled "Viva Ybor", also due out soon. The CD will feature many standards as well as original compositions, depicting Johnny evolved musical metamorphosis.
Johnny Charro is exploding on the music scene in 2006, this survivor of all musical trends is going to be a path finder to reckon with. His style, his magic, his stage presence, his charisma is the determining factor in the discovery of a new star.
Great Places, Great Food, Great Entertainment with the Johnny Charro Dance Band. Johnny appreciates everyone who comes to see him. All E-mail answered ASAP. Check out the Events Calendar here on our web site for more information on places and times.

On the 3rd day of September 2009, the 27th day of May 2010, & again on the 31 day of May 2012 Johnny Charro was awarded the Certificate of Achievement by the American Legion Seminole Post 111 for his outstanding service and assistance to the advancement of the American Legion's programs and activities.
<Click Here To View Large Certificate>